5.1 In the "Mutation Information" card, click the button "Adjust!" and wait to popout the page.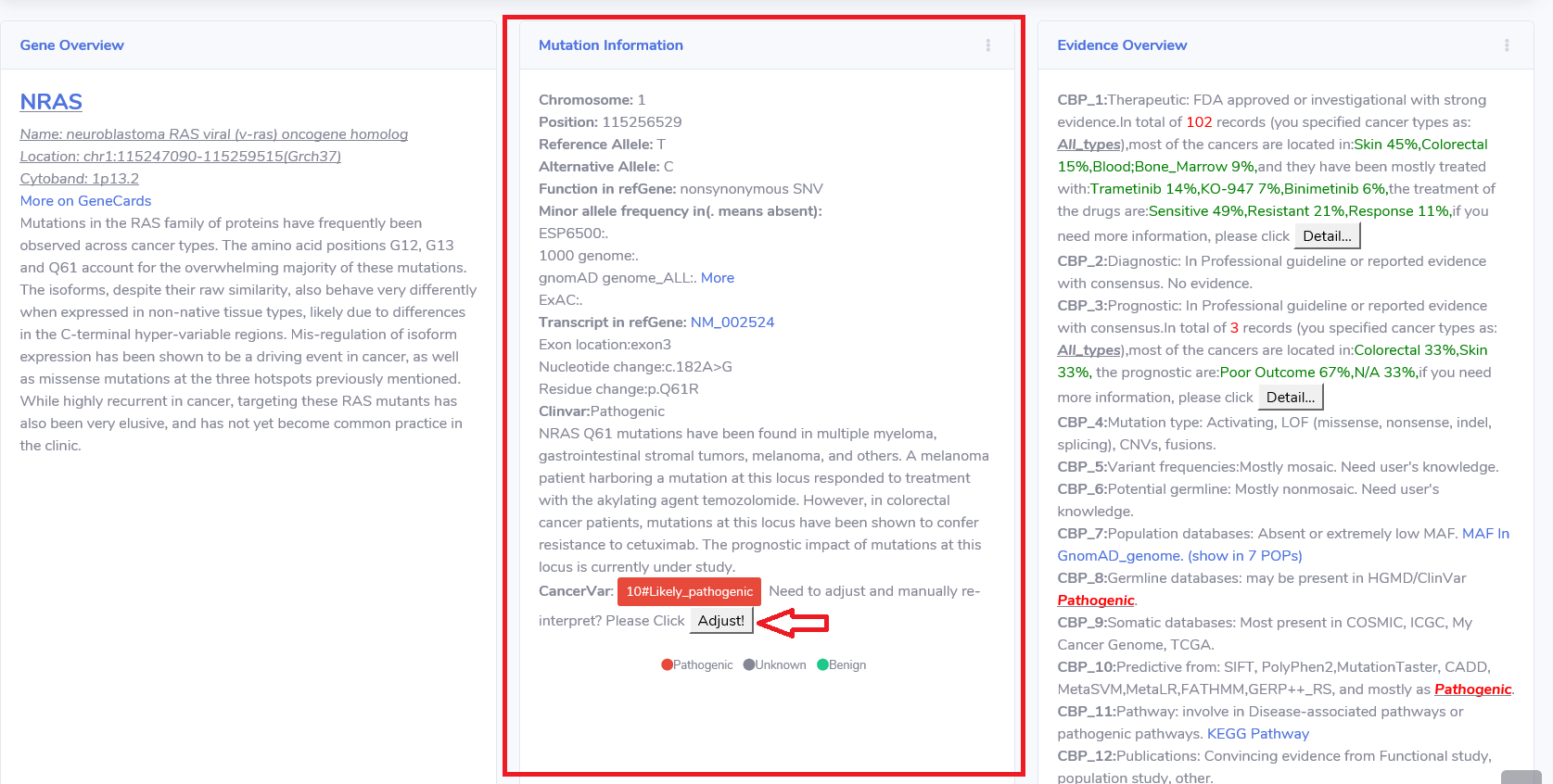 5.2 check or uncheck evidence and re-select grade in the re-interpretation page.

In this sample, the variant has no evidence for CBP2(Diagnostic),if we want to apply this evidence, we check "CBP2" and select the supporting grade.
We also upgrade the evidence of "CBP1" from "supporting" to "strong".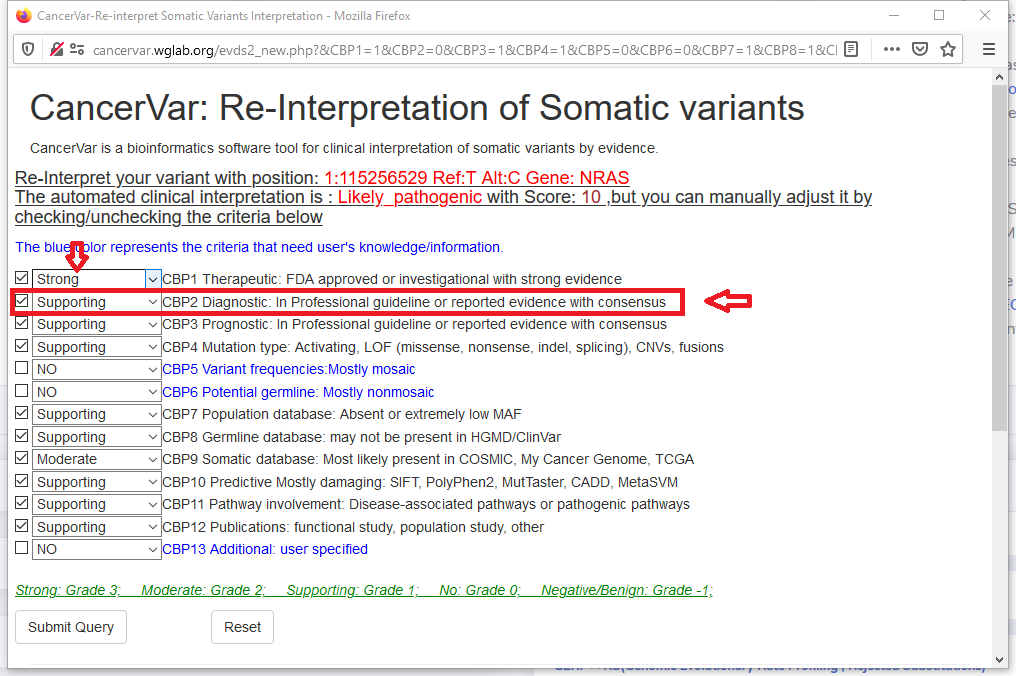 5.3 Submit, we will get the new interpretation: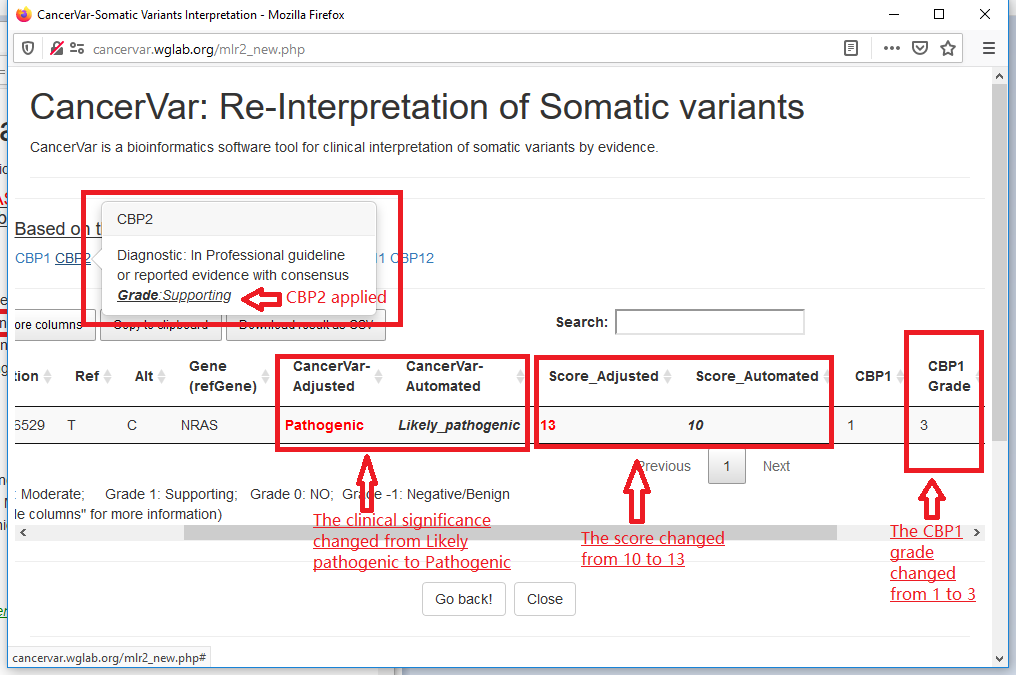 The clinical significance changed from Likely_pathogenic to Pathogenic.

1. Li MM, et al. Standards and Guidelines for the Interpretation and Reporting of Sequence Variants in Cancer: A Joint Consensus Recommendation of the Association for Molecular Pathology, American Society of Clinical Oncology, and College of American Pathologists. J Mol Diagn. 2017 Jan;19(1):4-23. doi: 10.1016/j.jmoldx.2016.10.002.
2.Mikhail FM, et al. Technical laboratory standards for interpretation and reporting of acquired copy-number abnormalities and copy-neutral loss of heterozygosity in neoplastic disorders: a joint consensus recommendation from the American College of Medical Genetics and Genomics (ACMG) and the Cancer Genomics Consortium (CGC). Genet Med. 2019 Sep;21(9):1903-1916. doi: 10.1038/s41436-019-0545-7.
3.Quan Li and Kai Wang. InterVar: Clinical interpretation of genetic variants by ACMG-AMP 2015 guideline(The American Journal of Human Genetics 100, 1-14, February 2, 2017,http://dx.doi.org/10.1016/j.ajhg.2017.01.004)